WaveMaker v1.0 and v1.1 released in the Asset Store!
Videos released for this first version of WaveMaker, my new asset for Unity3d that helps you simulate waves on surfaces.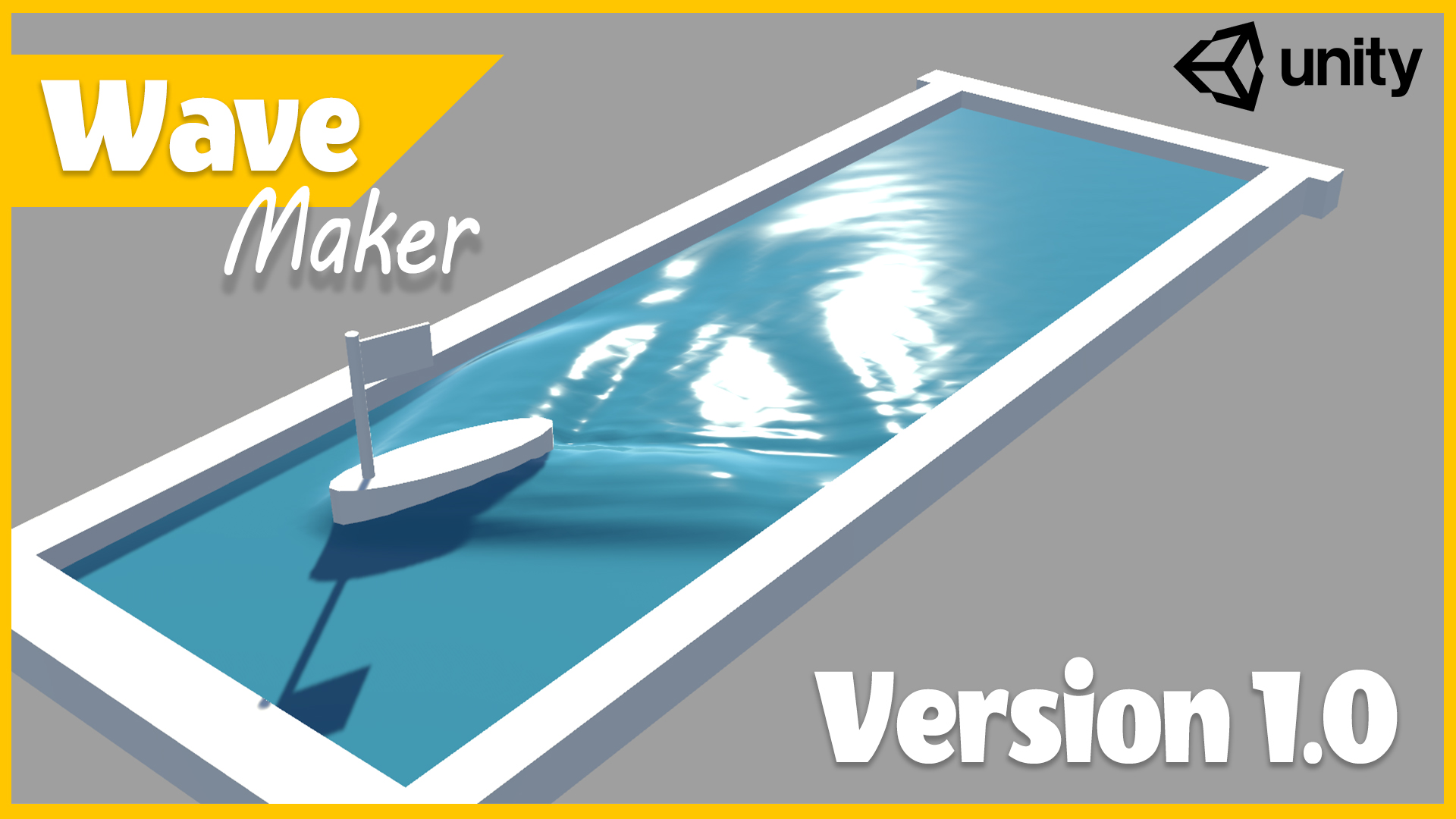 I've been working the whole year (from January 2019) on this asset for Unity, from time to time. Now that I had more time, I gave it a huge overhaul and finished it. It takes more work than I thought, needs a lot of additional stuff to be made, lots of images, screenshots, videos, website... Phew.
It's been nearly a month waiting for its release, due to this special situation of the pandemic. But at last, it's been released. It also gave me time to update to v1.1 that adds a huge efficiency update that needed to be done.
Check it out. This is the video for the official v1.X version.
Also you have the official website, I made several tutorials and other feature videos that you can watch.
For whoever is interested, I also created a video for the efficiency update. Here you can see a high quality resolution surface simulating and in-editor profiling.
I hope this is useful for many people. I'll continue adding more features to help people achieve what they have in their heads. Let's see how that works.
If you have any suggestion, don't hesitate to visit the official website (link added previously) and add any suggestion to the feature/bug tracker!
Read here a previous first post about WaveMaker for more info: http://blog.lidia-martinez.com/water-maker-asset-for-unity