Defend yourself against these kind of people
A nasty experience I had on a professional environment in the VFX industry
I normally don't write about these things, but since it's been Woman's day two days ago, I wanted to share a rather bothering experience I had in a professional environment. It's not related to gender that much... but I think it could be slightly related to it. Let me know what you think.
I'm a computer engineer, one of the very few women at the time. I have never been treated differently in general. My only feeling is that I have to defend my work and experience more than anybody else in general. But probably because I admit it when I don't know something, which seems to be very rare.
I had a bad experience once. Whoever did it, knows it, and will maybe read this because he works in the VFX industry and he's a very popular, extrovert kind of guy who is known by everybody in the events.
I was starting my journey in the VFX industry, I had just left my first job after two years. Without any job, I went to a new big professional VFX event in Barcelona. I had a very low expectaction of landing a job that fast.
I met him in the event, I was standing on a line to be interviewed by a big studio. He worked there as a supervisor or lead (don't remember well right now) and he talked to me for a little while and suddenly decided to pull me out of the long line of people, and bring me to the desk telling them that I was maybe what they were looking for. I was going to be interviewed anyway, so I felt bad for the rest of the people and I heard upset comments behind me... Anyway, they didn't call me at the end. Probably he did it to feel that he could do those things because he was important?, the HR guys in the desk looked at me with a fake smile that said... "what the hell?". (Thank god they didn't hire me, by the way. That's another story.)
A year later I went back to the same event and, this time, he had his own company and was looking for a programmer, so I was interviewed by him. It was not prepared, we just sat in a table on the corner of a room. He was suddenly rough, asking questions very fast and aggresively, trying to get me... It wasn't fun. After that we shaked hands, he told me that we would talk and we both left.
That's when I started feeling very bad. 
It was one of those days in the month when girls have to take pills and lay down with intense pain and headaches. I was fainting. I was in the verge of rolling in the ground, so I desperately found a couch and lied down. It was put in the hallway where people in the event could sit down to discuss business stuff. I couldn't wake up, I had a lot of pain and I didn't have a pill to take, so I had to wait till it went away.
Suddenly, he appeared in the hallway and walked beside me. He looked at me and said:
What are you doing? Wake up! People is going to see you like that and it is not the place to do that.
I said, a little upset:
I feel bad, I can't wake up. I'm fainting and I'm in pain.
He kept standing there looking seriously around him.
Wake up, that doesn't look good.
I told him that I didn't care, that I couldn't. And he left looking disappointed at me shaking his head.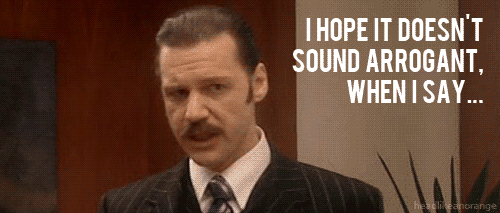 You probably think the same way I thought: What a jerk. Who would take for granted that I would be laying in a couch taking a nap at a professional event with the same people that interviewed me a while ago walking around?. And even if I did, there would be a reason. The question here is, would have he done the same if I was a guy he didn't know?. I wish people understood what it is to have menstrual pain.
I remember having an angry conversation over LinkedIn with him a couple of days after that, just stupidly looking for revenge, but he never apologized or talked again about that job that he was talking about. I would have never worked with this guy. It still makes me laugh.
A year later, after other jobs, I landed on Weta Digital, for those who don't know, it's one of the biggest VFX studios, located in New Zealand. I didn't need the help of anybody like him to get where I had never imagined to go that soon... Thank god I never ended up working with anybody like him.
Don't let people treat you badly, don't accept that attitude from anybody in your workplace. Defend yourself, tell others... or leave.
Thanks for reading! What do you think?
P.S: I left New Zealand after a great year. I have another blog post in the same category as this where you can read about my experience and why I left.